We want to help you watch the total solar eclipse… 
…but just a heads up, we don't sell telescopes.
(Telescopes might not be our business, but UGC is definitely Telescope's business, so this Monday we're using social engagement to bring the total solar eclipse to you. 

Visit Telescope's Total Solar Eclipse FanFeed to see how others are experiencing the #TotalSolarEclipse.)
---
Ahhh the total solar eclipse*– 
that freak occurance when the moon blocks out the sun entirely, and momentarily turns the day to night. It's magestic, it's rare; it's incredible and breathtaking. It's also a little creepy, but it's still really cool. 
* Unless you're in the path of totality, you will only see a partial solar eclipse this Monday. This means that the moon will only block part of the sun, rather than all of it. Find eclipse information by zip code.
Like everyone else, we at Telescope are very excited for the opportunity to witness the 2017 solar eclipse. We just need to get something off our chest first…
This telescope looks nice, but we do not sell it. 
…we don't actually sell telescopes.
Many of you have been calling into the Telescope office in hopes of buying a telescope through which to view the solar eclipse this Monday. To each of you, all that we here at Telescope can say, is that we are really, truly sorry. We would love to help you get that eclipse safe telescope you are looking for, but the thing is we can't.
Because even though our company is called Telescope… we don't actually sell telescopes.
We bet you could see the eclipse through this telescope…
…it's just hard to say for sure since we don't sell telescopes. 
We're sorry for the inconvenience… 
We know, we know. Our name is confusing. It seems only natural that a company called "Telescope", should sell telescopes. We understand, and we're sorry about that. Our bad. Really. 
In case you're wondering what we actually do: Telescope provides engagement solutions for broadcast, online, and social media platforms. And while we understand that the total solar eclipse is engaging news, that's not the same kind of engagement we're talking about, and we still don't have an inventory of optical instruments at our disposal. 
But back to the point.
What we want you to know is that if we did sell telescopes, we would do everything in our power to make sure you got the model you needed to view the total solar eclipse. Unfortunately though, we absolutely do not sell telescopes. Honestly, we don't even have a single telescope in this office.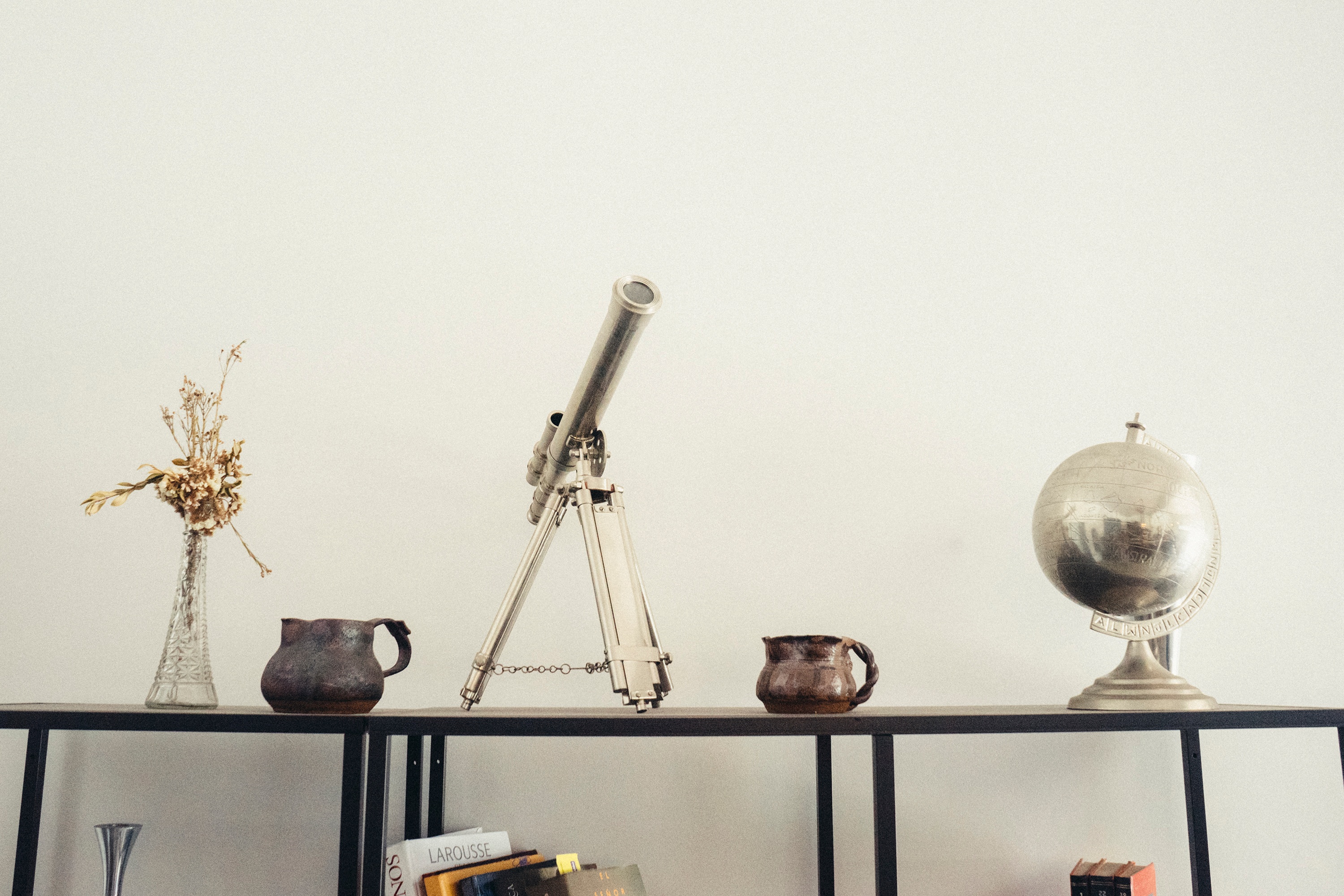 This is only a decorative telescope, but we don't sell those either. 
We feel really bad about misleading all of you, and even though we don't have what you were originally looking for, we still want try and help. So instead of selling you an actual telescope to view the eclipse, we're going to try and make it up to you in the best way we know how.
For the 2017 total solar eclipse, we'll be using Telescope's FanFeed product to pull photos that use the hashtag #TotalSolarEclipse from Instagram, Facebook, and Twitter. We'll filter those photos into one, single feed, for your viewing pleasure.
It might not be the same as staring straight into the sun, but at least there's no risk of serious damage to your eyes!**  
Happy Solar Eclipse Viewing, from all of us at Telescope!
**PLEASE DO NOT STARE AT THE SOLAR ECLIPSE WITHOUT PROTECTIVE EYEWEAR. EVEN THOUGH WE ARE JOKING AROUND A LOT IN THIS POST, STARING AT THE SUN CAN CAUSE PERMANENT DAMAGE TO YOUR EYES AND THAT IS NO JOKING MATTER. 
Use hashtag #TotalSolarEclipse for a chance to be featured! Learn more about Telescope's FanFeed here.
SaveSave