My last foray into writing for the blog hit right in the middle of March, aka 4 months ago but what feels like about 10 years ago, which also happened to coincide with the onset of what I like to call the "2020 Sports-pocalypse".
In the span of a week, the NCAA Tournament was canceled, the NBA season was stopped in its tracks, NHL and MLS seasons were suspended indefinitely, and there was little to no hope of MLB starting on time. While there were certainly much bigger problems in the world, this was the worst nightmare for the sports fan, media, leagues, teams and of course, athletes themselves. No one had a clue how long it would last or when things could start back up.
Whether you tuned in to your local sports radio channel, Fox Sports 1 or ESPN, it didn't matter, all the content was pretty much the same… lots of talking heads asking each other "what's next?" without a lot of answers. In the ensuing 4 months, just about everything was thrown at the wall to try to keep sports fans engaged (and keep sponsorship dollars flowing), from athletes playing e-sports, to re-playing classic games, to pushing out new documentaries… to mixed results. I'm a huge sports fan myself, and I'll be honest, I had a hard time connecting with most of it. There are only so many episodes of The Last Dance or classic sports moments you can revisit.
Fast forward to now, and the MLS is Back Tournament just kicked off, NBA players are making their way to "the bubble" in Orlando, MLB players are in "Spring Training" in the summer, NHL is targeted to be back beginning of August and NFL is making its plans for the 2020 season. Amazingly, if all goes to plan, in the span of about a week, NBA, MLB, and NHL will all be kicking off or resuming their seasons at the same time. Even crazier is if all can move forward, when we move into August/September, all 4 major sports leagues could be running in parallel for the first time in sports history. Fans won't be in stands any time soon, but as they say, beggars can't be choosers!
Obviously fantastic news for sports fans if these seasons can actually happen, BUT I feel there is an important point I don't see many folks talking about at the moment. There will soon be an embarrassment of riches when it comes to games and sports content to watch but there are still only so many hours in a day. Competition for the attention of the common fan, let alone the super fan, is going to be STIFF with so much happening at once. Add in the fact that all fans will have to watch from home, where they have high speed internet and a number of rivaling distractions, and it is clear that to succeed in this new world order, thinking outside of the box will be required.
In order to cut through the noise and continue to keep fans engaged, one area we feel is a no brainer is offering enhanced interactive tools to the fans, allowing them to "virtually" enhance the empty stadiums and arenas. The key will be to empower fans with new and unique experiences, whether it be enabling them to impact what's happening in the venues with lighting or crowd noise with tools like our Passion Meter product or bringing at-home fans into the stadium through projection of livestream or social content via our Connect Live Moderation platform . Through such activations, there is also a clear and creative way to tie in clear branded opportunities (and generate key sponsorship dollars).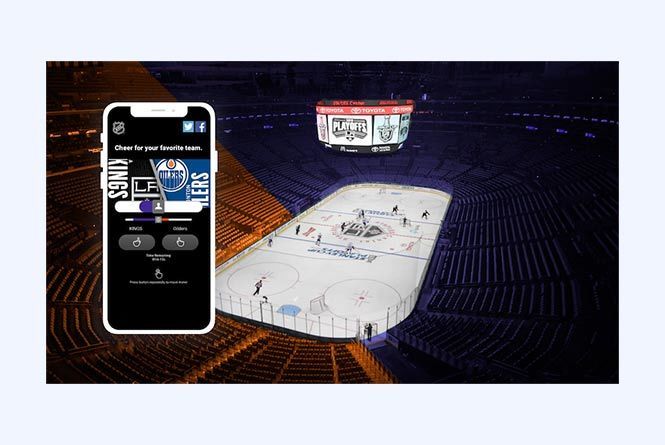 Perhaps one of the options we see as an obvious core experience for at-home fans focuses around the predictive game experience. The August launch of our new play-along product, Predictor with Leaderboard , engages fans seamlessly both before and during gameplay.  With the changes in gaming laws and steadily increasing interest from fans in predictive play-along experiences, this product seemed like a no-brainer for Telescope and its launch has been much anticipated by the entire team. By providing fans a free-to-play, prop bet style game for a chance to win prizes (with no direct cost to the user), teams and stations can harness the perfect solution to differentiate themselves from everyone else while engaging the fans at home and creating a greater sense of connection to the game, each player and even its history (as Trivia is also an option to include to create even greater variety).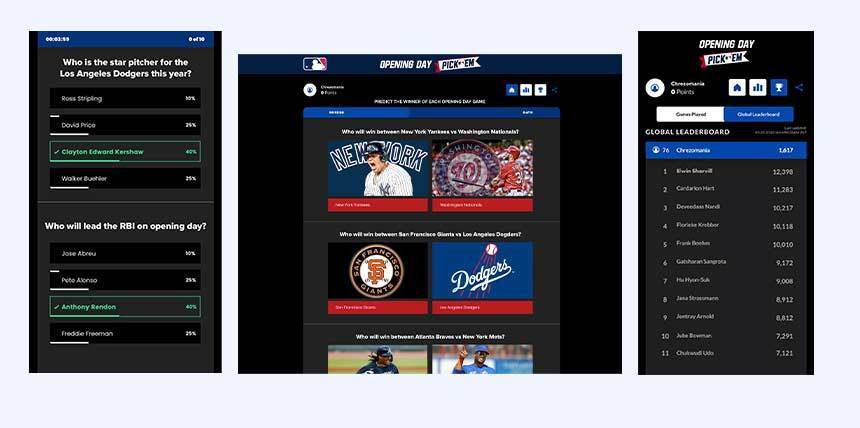 These are just a handful of examples of many wider options across the digital and social landscape, but really the most critical takeaway is the importance of offering fans unique and interactive experiences re-igniting their passion for the sport and their team but also engage them in new ways that not just adjust for these new times but actually harness the "virtual" possibilities of fandom and give them a feeling of true connection in this current world of isolation.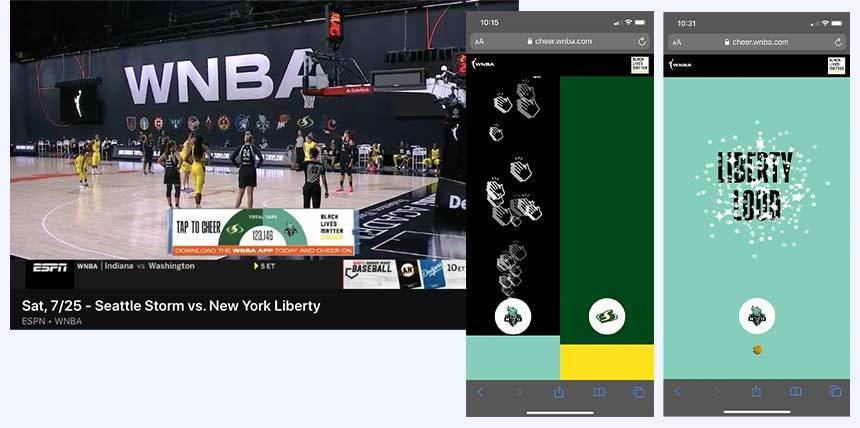 If you're looking for capabilities to evolve your interactive toolset for fans, and this all makes sense, or even if it makes no sense at all but you have questions, please feel free to reach out to me ( michael.porter@telescope.tv ) or whoever from the Telescope team you've dealt with in the past. I know things have been crazy out there but we're here to help you navigate it!
BACK TO BLOG & NEWS