By powering the biggest interactive campaigns across TV, digital, social and live streaming – we have unrivaled experience on how to engage audiences and build fan loyalty. Our record breaking solutions deliver results. Take a look at some of our most successful campaigns - proven to drive engagement.
W-Win: Reward Your Audience
Who doesn't love the chance to WIN? Trivia, ballot and bracket challenges are a great opportunity to engage and encourage audiences to take part in your campaign. For the 2018 Academy Awards, we developed an interactive ballot vote where users could cast predictions for a chance to win tickets to the 2019 Academy Awards. Fans could then challenge their Facebook friends to play-along in the competition. The ballot also featured a leaderboard, adding social rivalry and allowing fans to compare scores with their friends.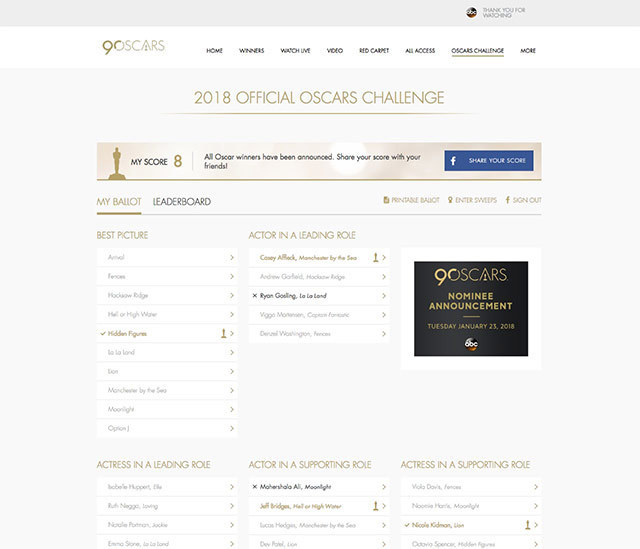 I – Impact: Everyone Wants Their Voice to be Heard
Want to have a say when it comes to your favorite competition show? Our real-time play-along Passion Meter Product does just that. DWTS viewers had the chance to be a virtual judge during the live dance-off using our Passion Meter application. The Passion Meter scale updated in real-time based on who the audience favored. Our broadcast visualization graphics powered a unique interactive backdrop to the performances with live results displayed on a 30FT LED in studio.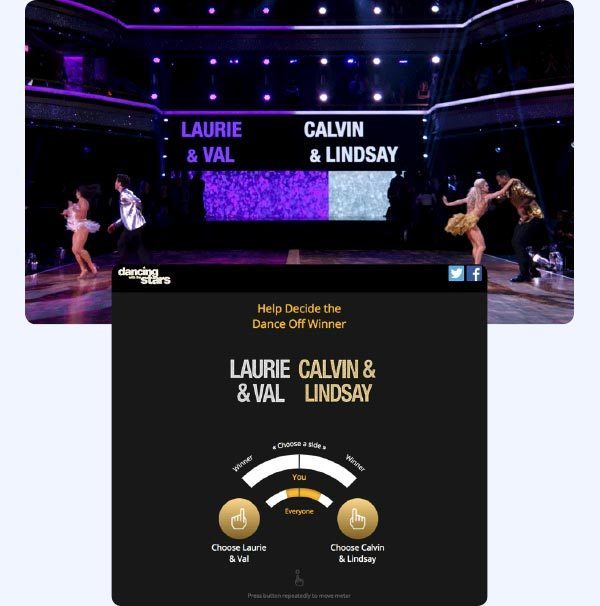 N – Notoriety: Fame, fame, fame… Share the Spotlight
Think that you know everything there is to know about your favorite show? Put your skills to the test with our real-time Trivia Products – bragging rights included. Utilizing Telescope's interactive play-along trivia product, VH1 launched an application where fans could test their Hip Hop Squares knowledge. As fans interacted, a leaderboard generated a real-time ranking based on everyone's scores.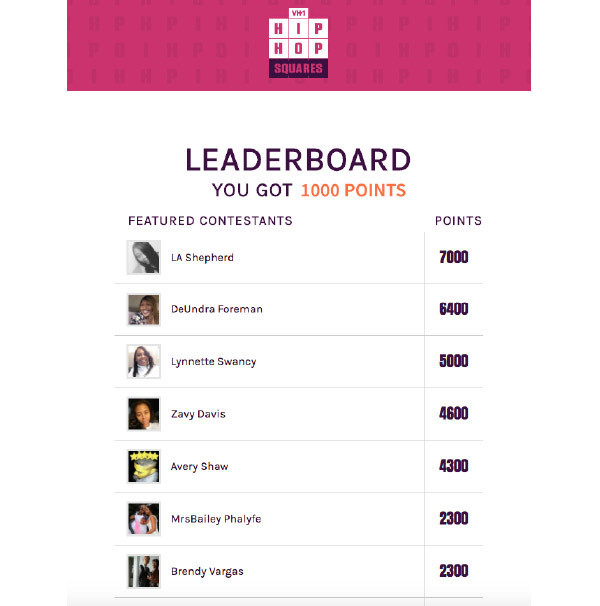 K – Knowledge: Give Your Fans Unique Access & Content
From off the shelf tools to custom digital experience or native apps we help you connect with your audiences. For example, we recently launched the American Idol Native App.
Fans can:
Interact with judges and other fans via the Social Fan Feed

Create social photo filters

Watch selected audition videos and full episodes of the show

Get curated social media updates from the judges and Ryan

Use verified voting tool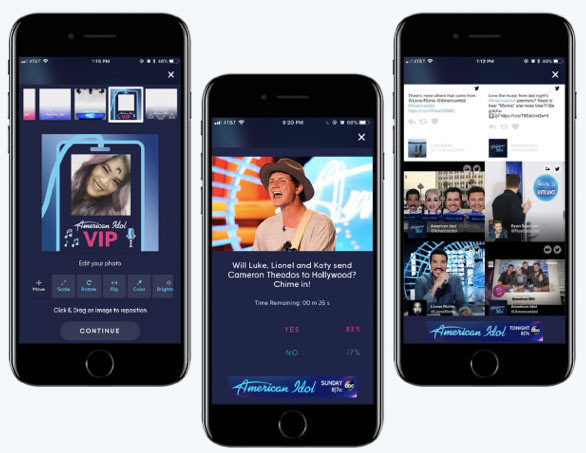 BACK TO BLOG & NEWS