It is fitting to say that for the 5th Annual Shorty Social Good Awards, Telescope is honored to be FINALISTS in 5 categories! Not only are we honored to be recognized by the Shorty Awards year after year, but we feel delighted that the campaigns we helped power this year are focused on raising awareness for such great causes especially during these unprecedented times when help is needed more than ever.
Combining lively game play, comical banter, and an array of amazing celebrity guests remotely live streaming together to raise much needed money and awareness for various charities is the campaign Celebrity Jackbox: Games & Giving , which earned 3 for 3 finalist distinctions in categories submitted, including Best Use of Games, Best Influencer & Celebrity Partnership, and Best Use of Live Streaming Video. Even with the Live Streaming category being overwhelming popular this year due to COVID-19, we are ecstatic to have hurdled through the tough competition and made this year's shortlist!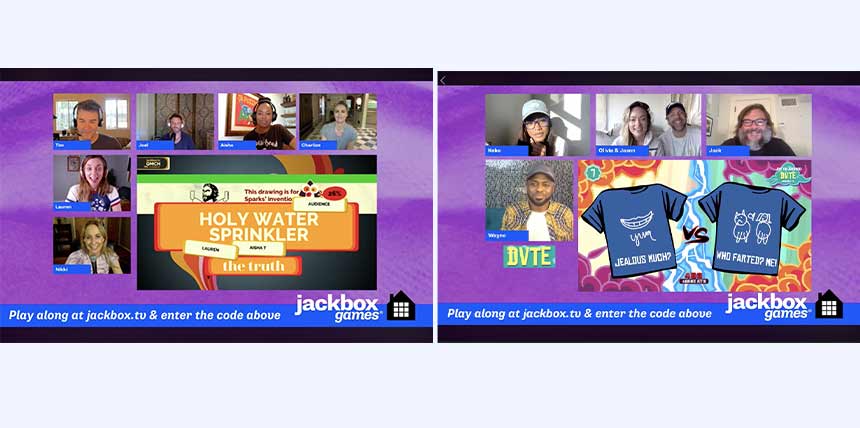 Additionally in support of ending childhood hunger, the live variety show No Kid Hungry Live with Busy Philipps , was awarded finalist in 2 categories for Best Work for Hunger & Poverty Relief and Best Nonprofit Organization. Telescope helped produce and power No Kid Hungry's 3 hour multi-platform livestream event in a brand new medium from prior NKH fundraisers by taking that year's flagship event fully virtual with the goal of raising donations and engaging audiences like never before.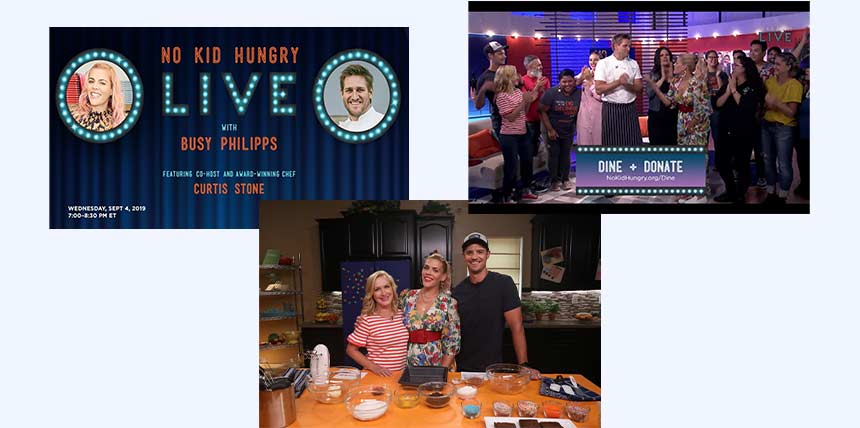 With each of our partner's distinct goals and needs in mind, Telescope delivered these unique fundraising live stream events with the benefit of our extensive live stream and virtual experience. From beginning to end in every campaign that we power, Telescope provides innovative and strategic know how to enhance audience engagement. We are both honored and grateful for this acknowledgement as finalists for two campaigns that support great causes and look forward to November 19th when they announce the winners. (Fingers crossed!)
The future seems a bit uncertain with the on-going global pandemic, but we are confident that with our wide variety of award winning solutions as well as our full remote production services , we can help you pivot and successfully execute your campaigns. For further information on these nominated campaigns or our services, please email us at hello@telescope.tv.
BACK TO BLOG & NEWS