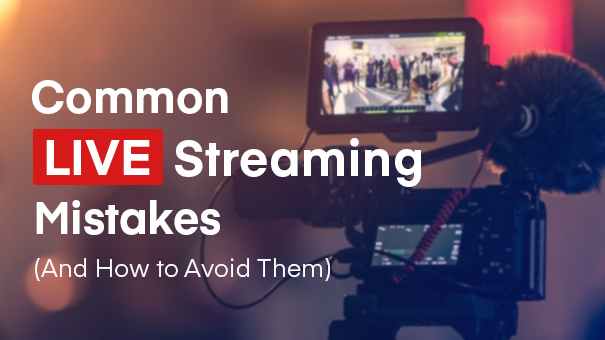 Let's face it – the pandemic has permanently changed how we do business. And we're all tired of talking about it. 
However, brands, networks, and businesses need to know what trends were temporary and which ones are here to stay.
Temporary:
Toilet paper hoarding

Making bread

Kids running in the back of Zoom calls
Permanent:
Automatically looking at people who cough

Work from home culture

Brands and businesses utilizing Live Streams
Many predicted live streaming would lose popularity post covid, but according to Coresight , live streaming's popularity is actually set to grow as we continue to open things up in 2021.  
For instance, retailers like Nordstrom are utilizing live streaming for virtual events to reach audiences well beyond their previous geographical limitations. HBO utilized live streaming for the premier of "SnyderCut" to bring fan interaction to a previously exclusive red-carpet experience. More than ever, in-person events are using live streaming to create hybrid events . 
As brands and businesses continue to take advantage of live streaming, we've created a guide of the most common mistakes we've seen to date. By avoiding these mistakes in the future, you can ensure your high-quality virtual or hybrid events showcase your business in the best light.
1. Slow Internet
Before you roll your eyes and move on to the next section, make sure your internet is both fast and stable.  
How many times has your router just stopped working? Does your Zoom meeting ever freeze? Have you ever heard of Murphy's law?  
Your internet may seem fine now, but a live stream with thousands of viewers can potentially reduce the quality of your stream and negatively affect the viewer experience. We recommend an upload speed of a minimum of 10mbps.
If you have guests calling in from a remote location, encourage them to test their wifi capacity and upload speed beforehand to avoid them dropping out midway through your virtual event. 
There's nothing worse than starting your live stream for one member of your team to drop out. We've all seen what it's like watching a news broadcast when they lose one of their on-location anchors and everyone's scrambling to chat about some mundane topic.  When the rest of the team isn't prepared to fill the gap, it can make for a very awkward viewing experience for everyone involved.
Pro-tip: Skip the wifi - too many things can go wrong. Invest in the ol' reliable ethernet cable .  
2. The Allen Iverson aka Practice Makes Perfect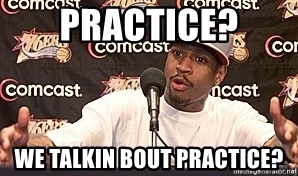 "Practice?! You Talking about practice?" Yes. 
Unlike Allen Iverson, the best live stream events incorporated time for practice – this includes both equipment checks and event run-through. Plan during pre-production to have enough time for this stage. 
Having the team rehearse the live stream helps the talent feel comfortable with the workflow and allows the equipment team to make sure everything is running as it should.
Just as you would have a tech run before a live event, schedule in an hour for your team to get together online. You can run through the content to ensure you have smooth transitions and discuss how you'll handle Q&As or other interactive features you use during the virtual event. 
This leads us to…
3. Lighting
Bad lighting is distracting, and quite frankly, unprofessional. 
Avoid backlights and rooms with shadows and invest in lighting equipment. A simple ring light can increase quality and draw attention to the talent.  
When you schedule that run-through with your team, the first thing you should be doing is checking everyone's setup. Even if everyone's in a different location, try to have your lighting at a similar level for a more cohesive viewing experience.
During hybrid events, encourage the producer of the live streaming services to be logged in early and double-check how the stage is looking ahead of going live. 
4. Promote and Gather
All this work went into a perfect live streaming event. Your WIFI is fast, you had enough time to rehearse, and the lighting is impeccable. 
You start the stream – crickets.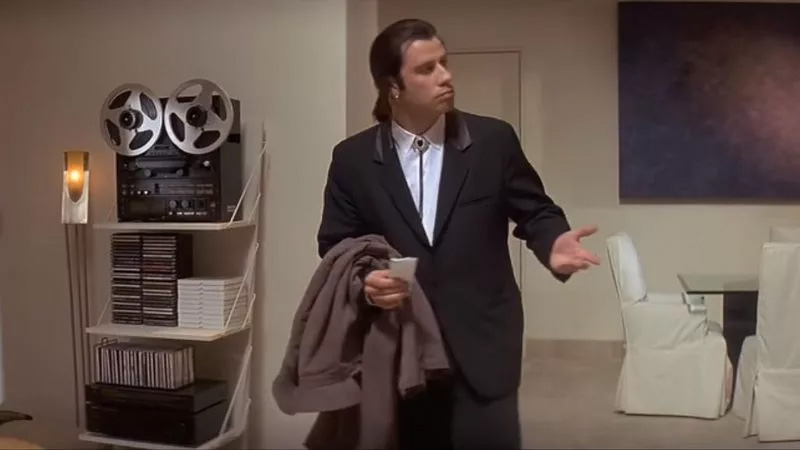 No matter how seamless your live stream turns out, it wouldn't be successful without
the views of your intended audience. Make sure to utilize social media and cross-promote on as many platforms as possible. Take a look at previous virtual events or even popular posts and see which social channel(s) and specific days of the week and times were most popular.
Send out e-mails to your company's mailing list in the days leading up to the event and add on a few last-minute promotions to attract additional attendees the day of the live stream. 
Utilize the talent to tease the stream before, during, and even after the event. When you all come together to promote your work, you'll find you attract a greater audience to bring awareness to your brand, event or campaign.
5. Branding
Branding is what sets your live stream apart from your nephew's Twitch channel.  
Create simple but brand customized, full-screen slates and lower thirds to legitimize any live stream. Use a frame to house multiple people on-screen, and ID your talent repeatedly throughout the stream.  
If you're feeling fancy, incorporate user-generated content or tweets to air live as you're streaming! 
This brings us to the final pro-tip:
6. Don't Forget the Audience
A live stream is not the same as a live broadcast. Let me repeat: 
A LIVE STREAM IS NOT THE SAME AS A LIVE BROADCAST. 
The biggest reason that people choose to tune into a live stream vs. a broadcast is accessibility. 
While your nephew's Twitch channel doesn't have branding, it is doing better than expected because he's probably talking and engaging with his audience. 
Plan to work in opportunities to have your audience play along or be a part of the stream. , and have the talent interact with them. 
Incorporate things like to gauge the audience and display the results in real-time.
If you have time during your live streaming event, a Q&A session can be a great addition to deepen the connection with your audience. Ask viewers at the start of the event to drop in any questions and have the talent answer the questions live. A moderator can sort through the questions and make this process a lot easier - the internet can be a wild place.  
You'll find this to be an easy way to engage your audience, and it's a great promotional tool for getting more to tune into your event while adding the intimate and personal touch viewers crave.  
Live streaming is a powerful tool and one you should be adding to your event marketing tool belt. But because of the many moving parts, we see businesses and brands making these six mistakes way too often. 
Use this guide as a checklist for your future live-stream event and if you'd like to chat with one of our live stream experts!
BACK TO BLOG & NEWS